It also happens to be one of highest rated tracking apps for cell phones on the market today. The app works by remotely accessing data from the target phone the phone you are monitoring and displaying that data on your cell phone, tablet or computer. Auto Forward claims that it will collect texts, call history, GPS, Facebook, Twitter and more from virtually any phone.
We decided to put this sneaky little app to the test. With the consent of our co-worker, Tracy, we remotely installed Auto Forward Spy onto her device. All we had to do was download the software and we were finished. You will be shocked at what we discovered! The program was every bit invasive as you might think.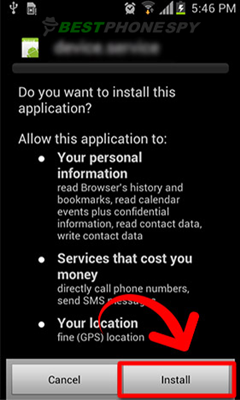 Auto Forward accessed text messages, call log, GPS tracking information, social media messages , pictures, and just about everything else that took place on the phone. That same picture was sent directly to the phone that we were spying from. Think of it this way; Tracy, our consenting co-worker, has her phone in her hands and I am monitoring her device from mine. The program snaps a picture on her device, then automatically sends that picture to me.
I can now view that picture on my phone. A little creepy, but wait, it gets worse…. I listened to a conversation as if I were standing there myself.
Mobile Phone Spy Software | Cell Phone Spy
There are many who will say that this is overstepping the bounds of ethical cell phone monitoring and you might be one who agrees. All the monitoring data, with logs and details, can be accessed anytime by logging into the control panel. To find out if your phone is compatible, visit: www.
Jailbreaking an iPhone allows users to install StealthGenie on their iPhones. Is StealthGenie software invisible? Yes, StealthGenie works completely invisibly so the phone user will never know that they are being monitored. Is it legal to use StealthGenie? Employers generally are allowed to monitor phone calls, email and other activity on company-owned mobile devices.
iphone X ios 11 spy.
Best Spy Apps for Android and iPhone - BestPhoneSpy?
Track Mobile Phones With Following Advanced Features.
what to do when your husband cheats.
If you attempt to use StealthGenie to spy on a cell phone you do not own or have proper written consent to do so by the owner of the phone, you may be breaking the law. Yes, you can remotely monitor what they are up to by reading their instant messaging chats like Facebook Messenger, WhatsApp, Viber and Skype.
How to install spyware on Android Remotely?
Monitoring and recording VoIP calls are also possible, so all communication made on apps like Skype, Viber, WhatsApp or Facebook is monitored quite easily. With this feature, every time a picture is taken with the camera of the target device, that picture will be sent directly to you. Besides that, the GPS navigator is another valuable feature which you can find it very handy in times of need.
It does not matter whether someone is online or offline, the GPS navigator will always do the required job and provide you with the exact location of the target phone. You can always access the location history of the device along with time, address and date stamps.
Best Hidden Spy Apps For Android
You will be able to get regular reports about these and check out everything you are interested in regarding browsing history, liked pages, and comments on social media sites, even if all of those have been deleted. Nothing can escape NEXSPY, so make sure you get it and use it if you want to take advantage of everything that can do for you. One of the top reasons is because with it you can protect your children from all kinds of dangers.
With NEXSPY you will always know where they are located, and if there is some kind of an emergency you can quickly locate them and get to them thanks to this great app. If you are a business owner then you will find this app extremely useful. With the GPS tracking feature, you will always know where your employees are and that can help you improve the quality of the services you provide.
Besides that, the app can serve as a backup for valuable information in case you have deleted such important information from your phone.
Can You Spy on a Cell Phone Remotely, Without Access to the Target Phone?
Using a spy app is advisable in a couple of situations which can help people. First of all, using a spy app is a great option for monitoring the phone activity of your underage children. We are living in dangerous times and children are using many social online apps where people can harm them in different ways.
However, with such app installed, you can act on time and prevent bad things from happening. Top 5 iPhone Spy Apps for Top 5 Android Spy Apps for Free SMS Tracker without installing on target phone. How can I spy on a cell phone without installing software on the target phone? Are there any free spy apps for android without target phone? First of all, paid spy apps are better because they are designed to function in a much more effective manner.
They are more secure to use and you can rest assured that all your information is properly protected. Paid apps also have an excellent customer support and quality service that you can always rely on. How can I Spy on cell phone without installing software on target phone?
How To Install Flexispy Without the Target Device
Spy App for Android Undetectable. Multimedia files. GPS location. Online activities.